Niagara BJJ
Train Hard - Fight Easy
Servicing Niagara Falls and Welland. At Niagara BJJ we are lead by a team of highly successful competitors. We are a part of Gringo BJJ/Cicero Costha Canada. When joining Niagara BJJ you are joining a team of highly experienced competitors with over 500 affiliated students.
We offer class sizes of 10-25 students to keep the instructor ratio 1-8. We offer plenty of open mat opportunities at our Niagara and Toronto locations.
Features
We promote the growth you wish to see. We keep your goals in mind. Everyone's journey is different and we will happily guide you through it. If you want discipline, self-defense, confidence, fitness, stress management, desire to compete, or any other outcome you wish to achieve, we will gladly help.
Perseverance

Training isn't always easy, but our instructors will help you overcome hurdles through hard work.

Equipment

Featuring a spacious, 2500 square foot facility, you'll find top-quality equipment at Niagara BJJ

Culture

Niagara BJJ's environment is rooted in support and positivity. There's no reason to feel intimidated.

Instructors

All of our instructors are professional, passionate, and knowledgeable. They bring years of experience and are champions!

Character

Students will grow in discipline, respect, humility and more. Jiu-Jitsu doesn't just make you stronger in body, but in mind too.

Results

Whether you're looking to get into competitions or are just trying to get back into shape – we will help you get there!

Fun

You'll meet martial artists who share your passion for Jiu-Jitsu. You'll have friends on the mat that will grow alongside you.

Environment

Here you will find a welcoming, clean and modern environment that will inspire and motivate you to achieve your goals.

Friendly

The encouragement from both instructors and peers push you to become a better person. You'll never feel alone at Niagara BJJ.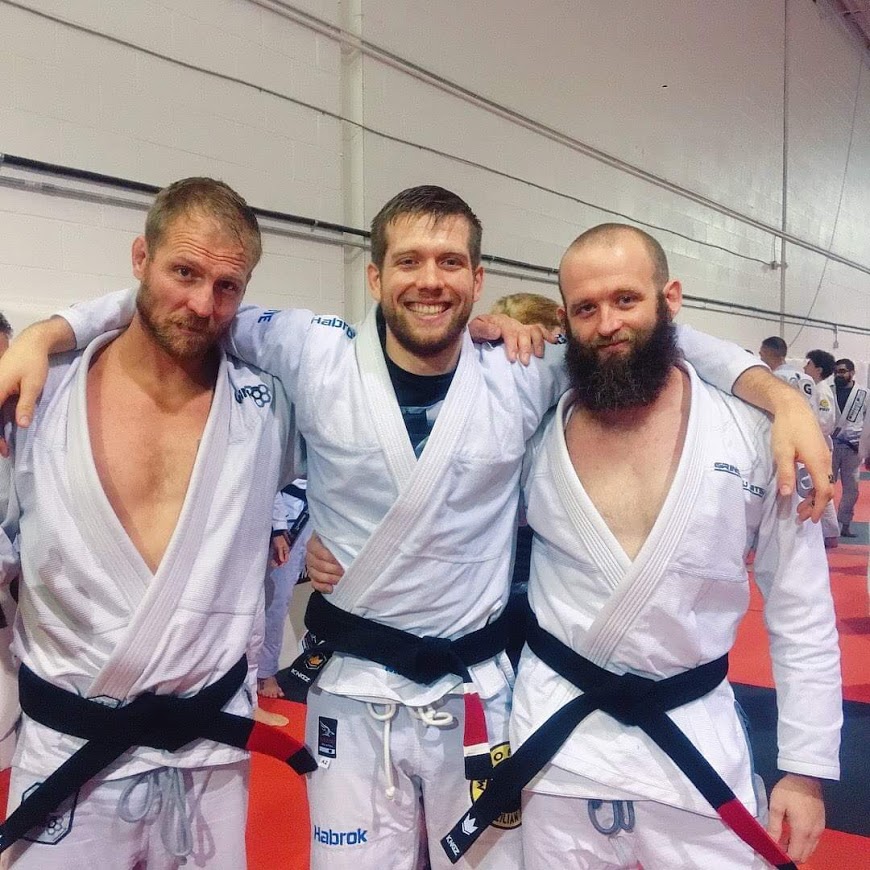 About Us:
Niagara BJJ classes are catered toward students' individual needs to ensure they are well-equipped to achieve their goals. We grow together through Jiu-Jitsu. Niagara BJJ values the importance of encouragement and perseverance to improve while supporting one another. The culture we have created at our Jiu-Jitsu academy is unlike any other and our students carry it through their lives. Students represent our values and are even proven to have better behavior at school and home thanks to training. With our wide variety of classes and class times, anyone is able to start Jiu-Jitsu or kickboxing classes at Niagara BJJ.
Our History:
Niagara BJJ humbly began in 2015 out of Kevin Mans's basement in Welland, Ontario with only 20 students learning Jiu-Jitsu. Kevin had visited other small gyms and wanted to create a great culture of his own. Starting a gym was his way to surround himself with motivated individuals in his daily life. Today, Kevin has since moved out of his basement to teach over 300 students Jiu-Jitsu in Niagara Falls and now has a second location in Welland. Kevin's journey isn't done yet though – going forward he continues to expand his academies and dreams to help his students open their own Jiu-Jitsu academies.
Niagara BJJ
Kids Brazilian Jiu Jitsu
For kids ages 6 to 14 years old, BJJ offers kids an opportunity to learn a fun sport, make new friends, be a part of a team while learning to defend themselves and achieve self-discipline.
Niagara BJJ
Adult Brazilian Jiu Jitsu
For ages 15+, BJJ offers a wide variety of benefits from fitness to self-defense to combating stress, anxiety, and depression. During class, you are taught a variety of movements, positions, submissions, and how to use these in both competition and self-defense settings.
Niagara BJJ
Women Only Brazilian Jiu Jitsu
We encourage women to take part in the sport. Women can benefit greatly from jiu jitsu, as it is an art of self-defense that is used against a larger opponent.
Niagara BJJ
Striking 10+
Our striking program is based on Muay Thai and Western Boxing techniques. Muay Thai is a martial art that is often referred to as "the art of eight limbs." Muay Thai striking techniques incorporate the feet, knees, elbows, and fists.
To my kids, Niagara BJJ is their second home not just because it's their passion but because of the atmosphere and how it's just like one big happy family.

I would definitely recommend this place if your popping in for a session when coming from out of town and would be a student there myself if I lived in the area.

The best place in Niagra to train, it's where Champions are made!! The only club in Niagara with 2 Gold Medal kids Pans Champions.

Great place to meet awesome people, gain confidence, enhance composure in everyday life, and just feel and be a better person in every way. Can't praise this place enough!!!

Niagra BJJ is by far the best place to train!! 3 black belt instructors with so must passion for this sport!! Positive role models that I trust my children with day after day.